Retire on Robson Ranch Real Estate and Live the Dream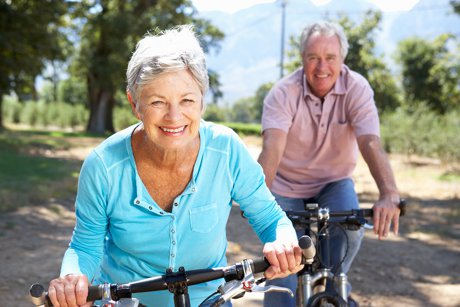 Robson Ranch was the first retirement community created by Edward J. Robson in the state of Texas. It has a perfect location just outside of the big city of Dallas. With the resources of large city life, but the location of a quite small town, Robson Ranch real estate has the best of both worlds. Move in ready homes are eye please with charming architectural details.
Location is everything, and the Robson Ranch real estate community may not be the biggest or the busiest, but it is easily accessible for those still wishing to work in the city, or for those who are wanting to visit with friends and family in Dallas. Robson Ranch is home to many citizens who enjoy friendly fun, traditional values, and the calming scenery of the outdoors. The beauty of Robson Ranch brings many benefits to its citizens. Take a bike ride or walk through the safe, scenic town. Enjoy a bite at one of the many restaurant hot spots. Experience the all too famous Texan sunset to complete a perfect day.
Holes in One Are Waiting on Robson Ranch Property
For any golf lovers out there, Robson Ranch property is a dream. Home to the Wildhorse Golf Club, the town allows for a relaxing day out in the sun! Alongside the course is a delicious restaurant, located inside the golf course clubhouse. Called the Wildhorse Grill, this diner offers anything from drinks with the pals after a game to delicious lunches and dinners with friends and family.
For those who wish to remain active in other ways besides golf, the community offers plenty of fitness activities and fun classes to keep you moving! From yoga to tennis, there are various outdoor activities. Indoor and outdoor pools make going for a swim a breeze. As far as entertainment, attend a dance or performing arts class. Robson Ranch is the perfect community for those in search of an active, but calming lifestyle.